About Us
QuoteSpec was created by a working builder FOR working builders
I've been in the industry for 22 years, 12 of those years I have ran my own successful building business. It has definitely had its ups and downs. In 2013 I had a string of demanding and difficult clients and this resulted in a huge breakdown where I almost shut my business. Like many tradespeople, I got in to the industry to work outdoors, have the freedom of running a small business, spend active time with my family and to also make money. This breakdown made my wife Camille and I re-evaluate what we were doing with our business and lives. We did not want to give up on our fantastic team so we decided to give it another go but this time, really assess what processes we lacked in our every aspect of our business. We took the time to really listen to our team. Through a combination of observations from our site supervisors, long-time bookkeeper and also Camille who came from a corporate background, we identified that most of our problems came down to not knowing our actual costs, communication flaws between office to site, and not following processes.
After listening to our team, we spent a significant amount of time putting successful strategies and processes in place for all aspects of the business and paid special attention to the quoting stage. Once we gained momentum the following year, other builders were frequently approaching us requesting our templates for preliminary agreements, quoting, checklists for item selections etc. We discovered that so many builders were spending an enormous amount of after-hours time quoting projects and chasing their tail because they didn't have good processes in place. This time included weeknights and most weekends. There had to be a better way. One of the largest changes that improved our own business was focusing on the quoting process and making it far more efficient, whether you charge or provide them for free. With our new process we actually found that we were quoting fewer projects but winning more. I believe a lot of projects fall over right from quoting stage due to lack of detail, lack of process, miscommunication with client, client expectations are not clarified, items quoted are not clarified, quote is too short and lastly, not presenting the quote in person.
QuoteSpec is here to change the industry and give people their lives back. QuoteSpec is about making the quoting process so much more efficient by providing you with a default list of categories and items used on any construction project. We spent two years developing this app and the best part is that it was created by you, a builder.
-Duayne Pearce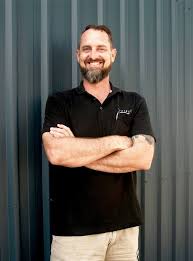 QuoteSpec is built by builders for builders.
Sign-up now for a free 14 day trial to see how QuoteSpec can help you get your life back and take your trade of construction business to the next level!
Comments from QuoteSpec users
"QuoteSpec is working like a gem for us now. All the items are already listed and really easy to use. The quote comes out very professionally and broken down for the customer. I've had multiple builders ask me what App I am using to present quotes so professionally as a younger builder."
"I really respect that QuoteSpec is designed by working builders for working builders. We now spend less time in the office, have a better work-life balance, and are really proud of the quotes we present to clients. Our job acceptance rate has gone up, too. Using QuoteSpec has been one of our best business decisions. I highly recommend it."
"Our investment in QuoteSpec has been incredibly valuable in ensuring everything is quoted accurately for each individual project. It is very easy to use and if I have any questions the QuoteSpec team have been very helpful in providing answers or assistance quickly. We love how it presents to our clients, as it looks very professional and it's easy to run through each item with the client when presenting our quotation"